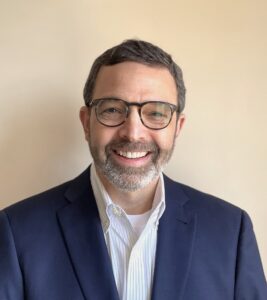 David Grossman is the founding director of Civic House and the Civic Scholars Program.  He also regularly teaches in Penn's Graduate School of Education and undergraduate Urban Studies Program.  David earned a BA from Bucknell University, an MA from Columbia University, and a Ph.D. in educational policy from Penn.
Prior to Civic House's establishment in 1998, David was the director of its predecessor organization, the Program for Student-Community Involvement.  He has taught high school history in a variety of schools, ranging from a tribally-controlled Pueblo Indian school in Santa Fe, New Mexico, to an independent school for girls in Philadelphia. He has also directed youth programs for the National Conference of Christians and Jews in Philadelphia, and served as a career counselor at Penn.
You can reach David at dhg@upenn.edu.